Wess' BookLinks & eShipsStore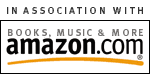 Interested in Coast Guard logo clothing, mugs, etc.?
Visit this Coast Guard store!

Click on any title to see
reviews, pricing and ordering information.




Coast Guard Videos



Coast Guard Ships : This is an episode from the "Great Ships" series.
Dangerous Seas: Inside the U.S. Coast Guard : This is three episodes from the "Investigative Reports" series. The first episode joins the USCGC FARALLON on a law enforcement (drugbusting) patrol in the Caribbean. The second follows the SAR boats in the heavy surf on the bars at the Columbia River, Oregon. The third spends time with helicopter rescue crews working out of Kodiak, Alaska.




Coast Guard Books





Coast Guard Action in Vietnam : Stories of Those Who Served / by Paul C. Scotti
Sea of Grass : The Maritime Drug War 1970-1990 / by Charles M., Jr Fuss







Lifeboat Sailors : Disasters, rescues, and the Perilous Future of the Coast Guard's Small Boat Stations / by Dennis L. Noble
Lighthouses & Keepers : The U.S. Lighthouse Service and Its Legacy / by Dennis L. Noble
Guardians of the Sea : History of the United States Coast Guard, 1915 to the Present / by Robert Erwin Johnson
The Coast Guard at War : Vietnam, 1965-1975 / by Alex Larzelere



The Coast Guardsmans's Manual / by George E. Krietemeyer




Eagle Seamanship : A Manual for Square-Rigger Sailing / by Edwin H. Daniels






U.S. Coast Guard Aircraft Since 1916 / by Arthur Pearcy
Grumman Albatross: A History of the Legendary Seaplane / by Wayne Mutza
Wonderful Flying Machines : A History of U.S. Coast Guard Helicopters / by Barrett Thomas Beard, Howard B. Thorsen
B-17 In Blue : The Flying Fortress in U.S. Navy and U.S. Coast Guard Service / by Scott A. Thompson




The Coast Guard Expands 1865-1915 : New Roles, New Frontiers / by Irving H. King.
This book is the third in a series that, upon completion, will cover the history of the U.S. Coast Guard and its forerunners. The first and second books, George Washington's Coast Guard and The Coast Guard under Sail, offer complete accounts of the Coast Guard from 1790 to the end of the Civil War. This one picks up the story in 1865 and carries the history of the Revenue Cutter Service forward to 1915, when Congress united it with the U.S. Life-Saving Service to create the U.S. Coast Guard. Both of earlier works are out of print.









US Life Saving Service : Heroes, Rescues, and Architecture
of the Early Coast Guard / by Ralph Shanks, Wick York

THERE ARE THE STORIES ... The regulations said they had to go out no matter how storm-tossed the sea; the regulations did not say anything about coming back. When surfmen rowed out to the shipwrecks, they displayed unsurpassed bravery along the Atlantic and Pacific Coasts and on the Great Lakes. The stories are unique and unforgettable. There was the brilliant and beautiful woman who changed the world's rescue work ... the lone survivor of a life-saving crew ... the day the surfmen saved the Wright Brothers' plane ... the night Marconi filled the sky with strange sights and sounds and set surfmen running ... the unsung women rescuers ... the strange dream that foretold of a shipwreck ... the surfman who traveled 25,000 miles in a survival suit. THERE IS THE HISTORY ... The architecture and beauty of all of America's historic life-saving stations. Station by station coverage of every state. The saga of the men and women, the boats and eqiupment. Rare, fine photographs from the archives of the U.S. Coast Guard, Library of Congress, National Park Service, National Archives and private collections nearly all published for the first time. Historic photographs of virtually every American life-saving station. 262 pages, over 400 photographs, 9 maps.



That Others Might Live : The U.S. Life-Saving Service, 1878-1915 / by Dennis L. Noble
Bering Sea Escort : Life Aboard a Coast Guard Cutter in World War II / by Robert Erwin Johnson
Prints in the Sand : The U.S. Coast Guard Beach Patrol During World War II / by Elenor Bishop
Rescue at Sea / by John M. Waters
Wreck Ashore : The United States Life-Saving Service on the Great Lakes / by Frederick Stonehouse